When Will You Know It's Time For Brakes?
Brake pads typically wear gradually, so for some it may be difficult to readily notice a decline in performance. Below are some common signs you should look out for, as they can signal that your brake system needs repair/replacement.
Click the link to watch an informative video on common sources of excessive wear to your brakes and what you can do to prevent your braking system from wearing down too much.
When Will You Know It's Time For Brakes?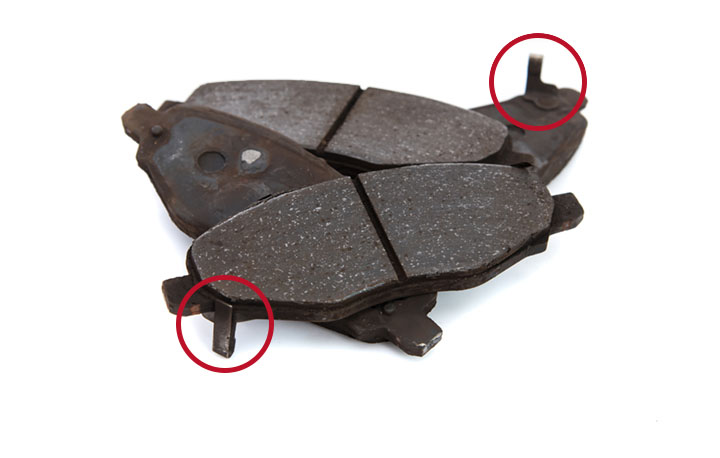 High-Pitched Squeal
Many brake pads have a "wear indicator" that emits an audible warning when time for replacement.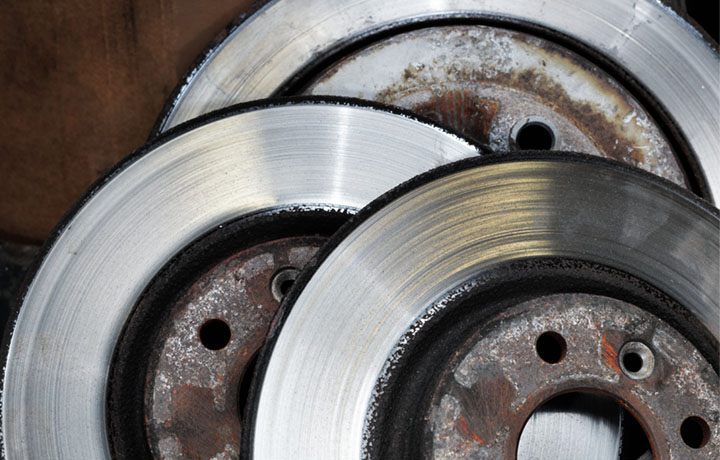 Grinding Noise
Metal-on-metal noise can be caused by the backing plate grinding against rotors, due to worn brake pads.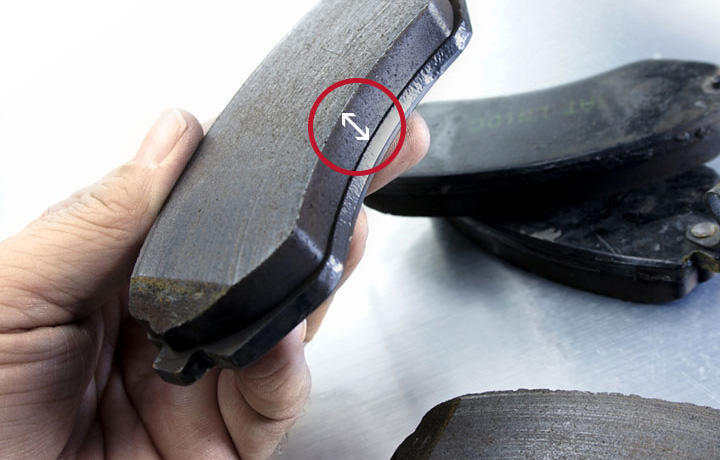 Brake Pad Thickness
Generally, if pads are less than 2-3mm thick, they likely need to be replaced. And if less than 4-5mm, they are nearing replacement.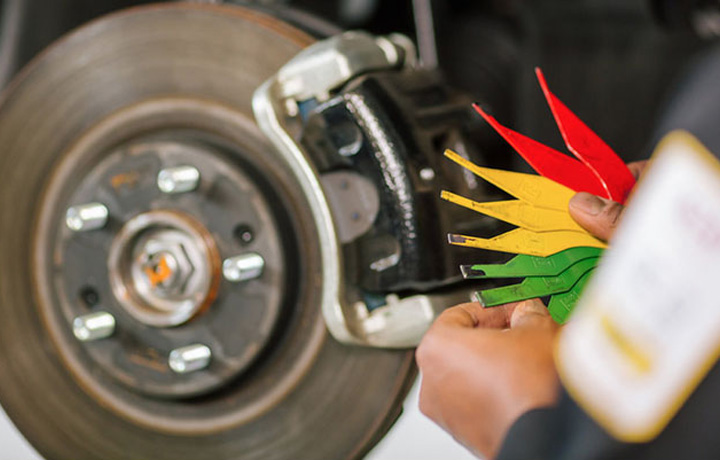 Pulling
If your car feels like it pulls to one side when braking, this can be caused by brake pads wearing unevenly, dirty brake fluid, a collapsed brake hose, or a stuck caliper.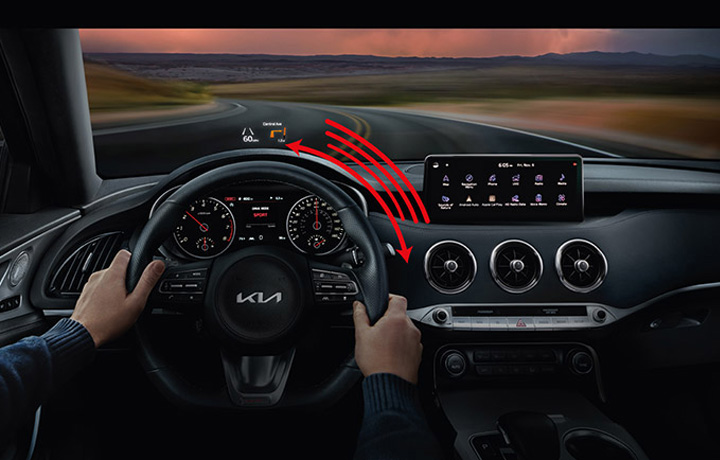 Vibration/Pulsation
If your brake pedal feels like it's vibrating or pulsing when braking, this can be caused by unevenly worn rotors.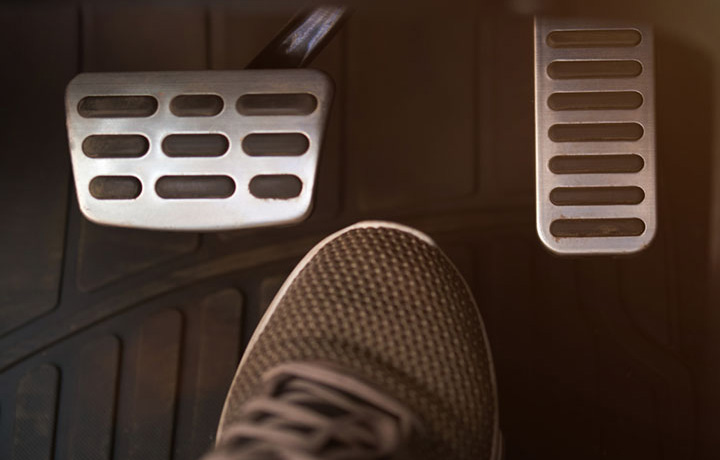 Pedal Responsiveness
If your brake pedal is not as responsive as it once was, or it feels soft/mushy, this may signal a problem in the brake fluid system.
Kia of Grand Island understands there is nothing more important than your safety.
For peace of mind, visit our dealership for a brake inspection by our factory-trained Kia technicians.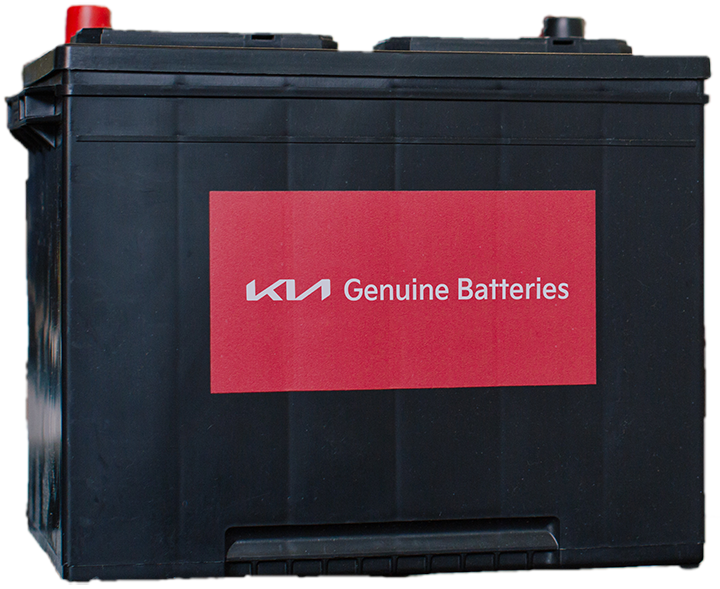 What Should You Expect From Your Battery?
Most batteries go for thousands of miles without service. However, everyday driving conditions — such as climate and driving habits — can affect the life of your battery. If you still have your original battery or feel a sluggish start from time to time, it may be a good idea to come in for battery inspection and testing.
Factors that can shorten your battery's life are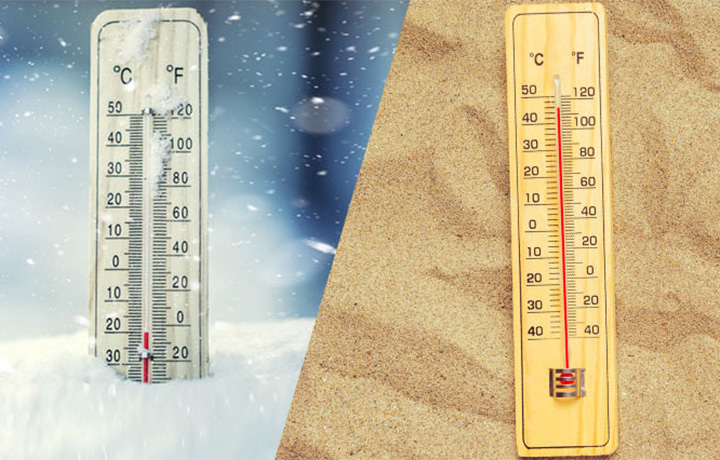 Severe Temperatures
Your battery should be inspected every six months, and in areas of high heat/cold, this becomes even more imperative.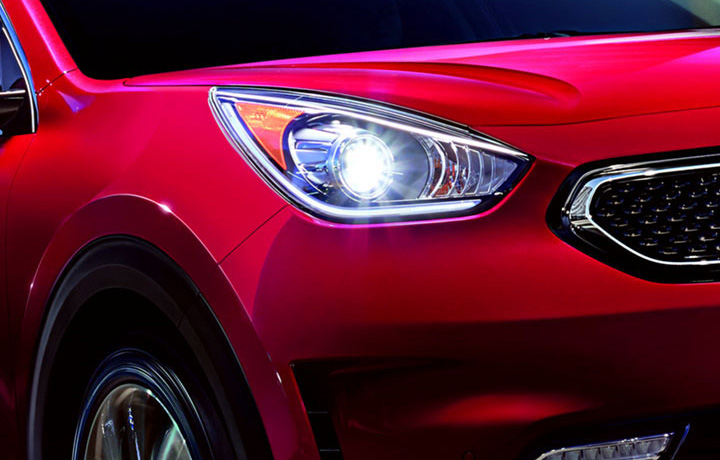 Lights Are Left On
Even if your vehicle starts, the battery may have lost a lot of its reserve power.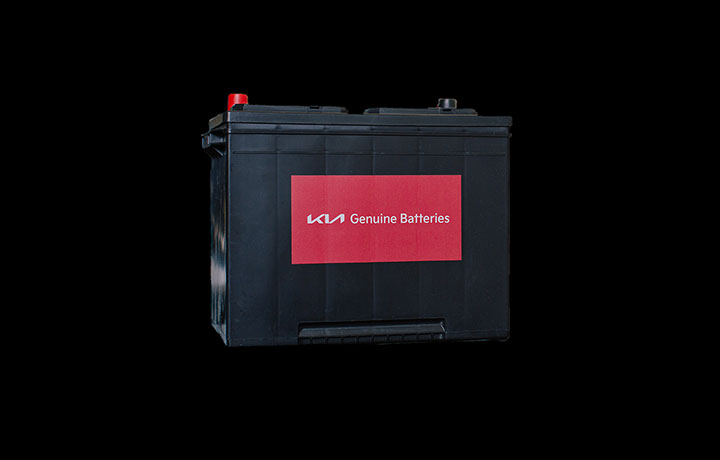 Corrosion Or Leakage
This is likely a sign that your battery is not operating at 100%.
When it's time for a new battery, choose a Genuine Kia Battery.
Our batteries meet rigorous specifications for quality, long life and dependability.
Here are some features you can expect with every Kia Genuine Battery:
Genuine Kia batteries meet or exceed Kia's reserve capacity specifications and cold cranking amps specifications.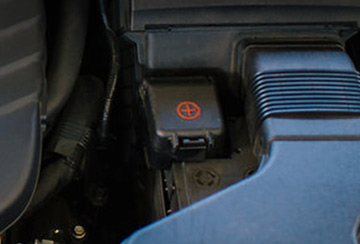 Positive grid cover can help prevent corrosion.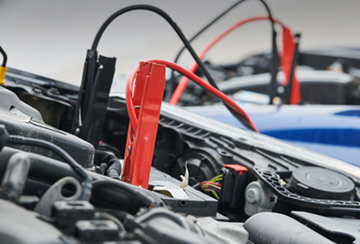 Special electrolyte additive improves battery charging effectiveness, especially following severe discharge.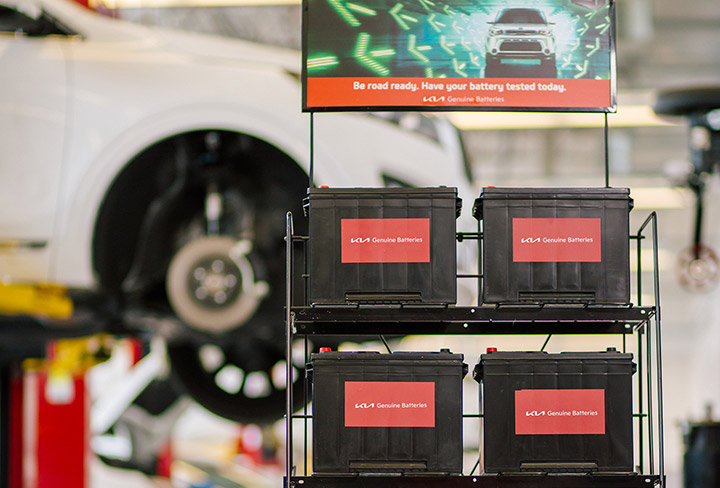 All Kia dealerships nationwide can service these batteries, which is especially helpful when your are traveling.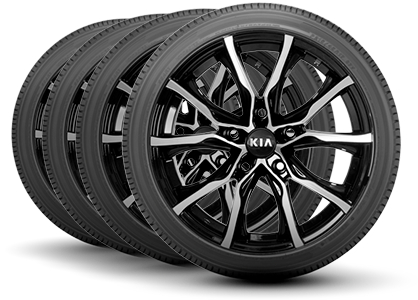 When Will You Know It's Time For New Tires?
All tires eventually need to be replaced. We'll let you know when you need new ones. If you're thinking of going to a big box store for your tire needs, you may want to think again. At Kia of Grand Island our Kia experts help make your tire replacement easy, convenient, cost-effective, and specific to your needs.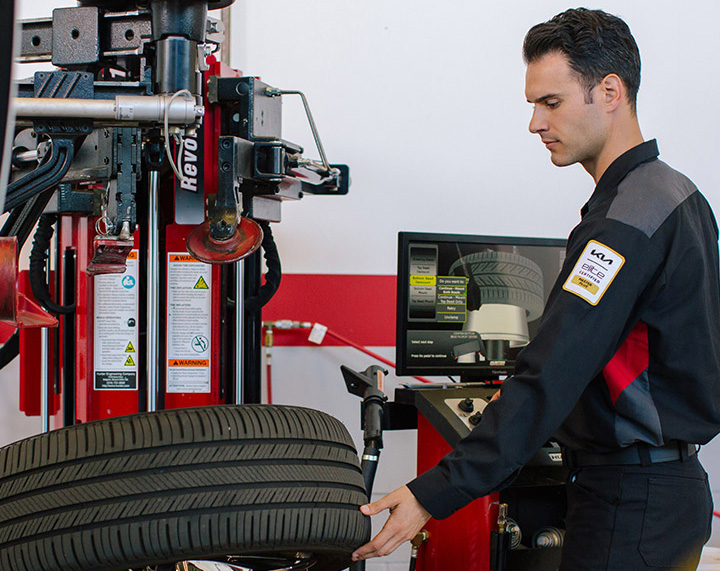 Our factory-trained technicians will first check your tire tread depth and pressure. If it's determined that you need replacement tires, our experts will help find the set that is right for your Kia. Here are some reasons to buy tires from us:
We will have the right tires for your Kia model
Our tire prices are competitive
Your tires will be expertly installed by factory-trained technicians
We stock high quality, name brand tires including: Hankook, Kumho, Goodyear, Nexen, Michelin, Dunlop, Yokohama, and more
All eligible tires come with 24-month road hazard coverage
Our dealership is a convenient one-stop shop for all of your vehicle's needs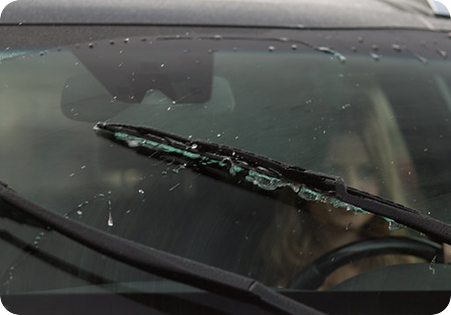 When Will You Know It's Time For New Wipers?
You'll know it's time to replace your wiper blades when you see these signs of wear:
Cracked, split, torn, brittle, worn
Chatter, streak, or fail to wipe cleanly
Wiper blades tend to wear evenly, so even if only one blade appears worn, the other isn't far behind. You should replace both wiper blades at the same time.